The Brian Wade Toys for Kids Toy Drive was a huge success, thanks to the generosity of our sponsors, and those who contributed to the toy drive. The National Guard helped collect donations, Bostick's Auto and Truck Sales helped us transport the toys to the warehouse, and toys were collected and donated by several of our sponsors, including Interim Hospice, Texas Bank, Texas Farm Bureau, Central Texas Farm Credit, Dazzling Divas, Early City Hall, Early Chamber of Commerce, First Central Credit Union, The Chatfield Assisted Living Center, Leon River Mercantile, Bob's Fuels, Sportsman Center, Citizens National Bank, Prosperity Bank, Matt Williams State Farm, Bruner Auto Group, Bruner Toyota, Stanley Dodge, Docs Drug Stores (in both Brownwood and Early).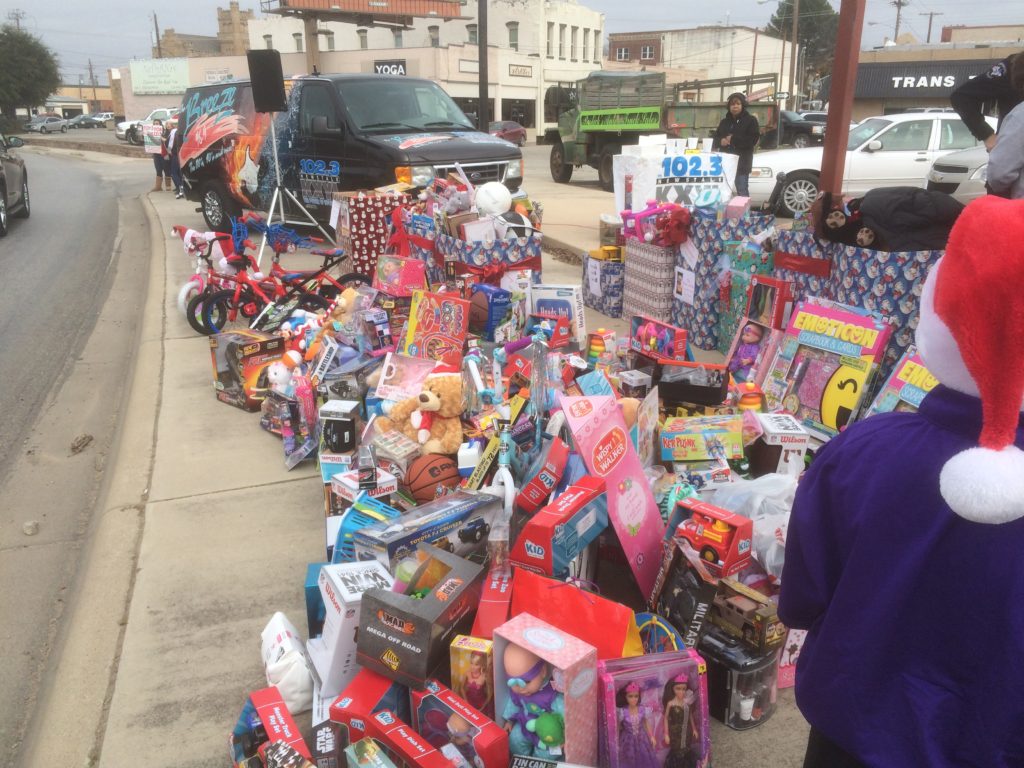 Thousands of toys were collected before lunchtime.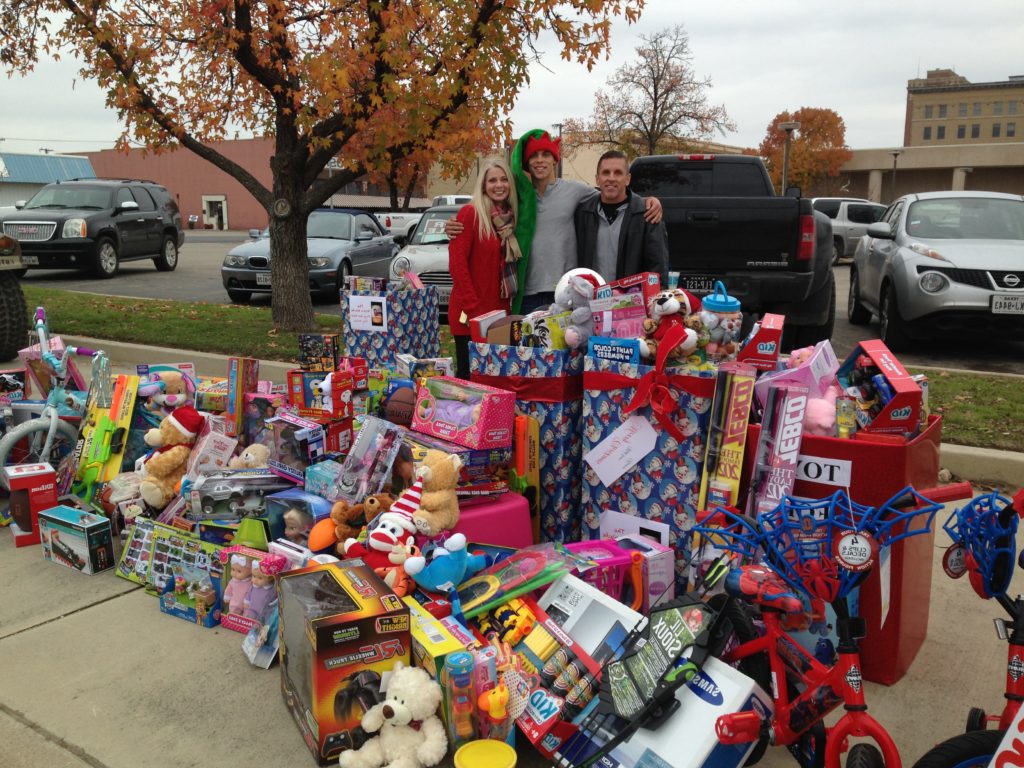 The Wade family delivered toys, and helped with the drive. Pictured above are Brian's brother Robert (right), sister in law Kristen, and nephew Tim.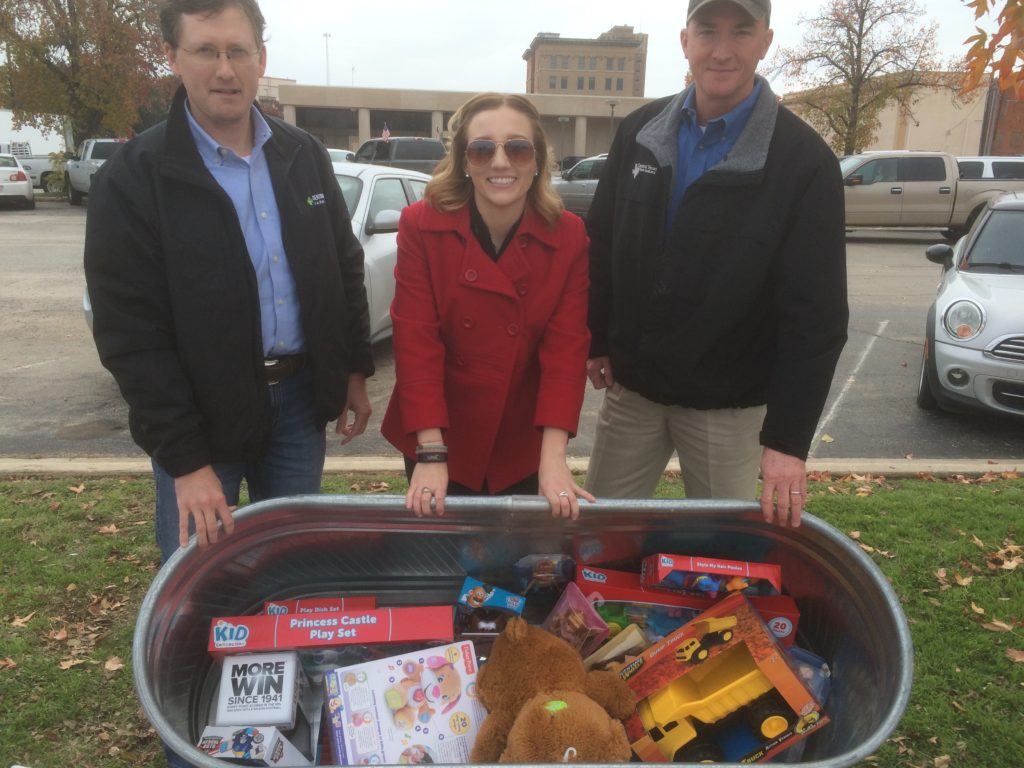 Central Texas Farm Credit brought their toys in cattle troughs.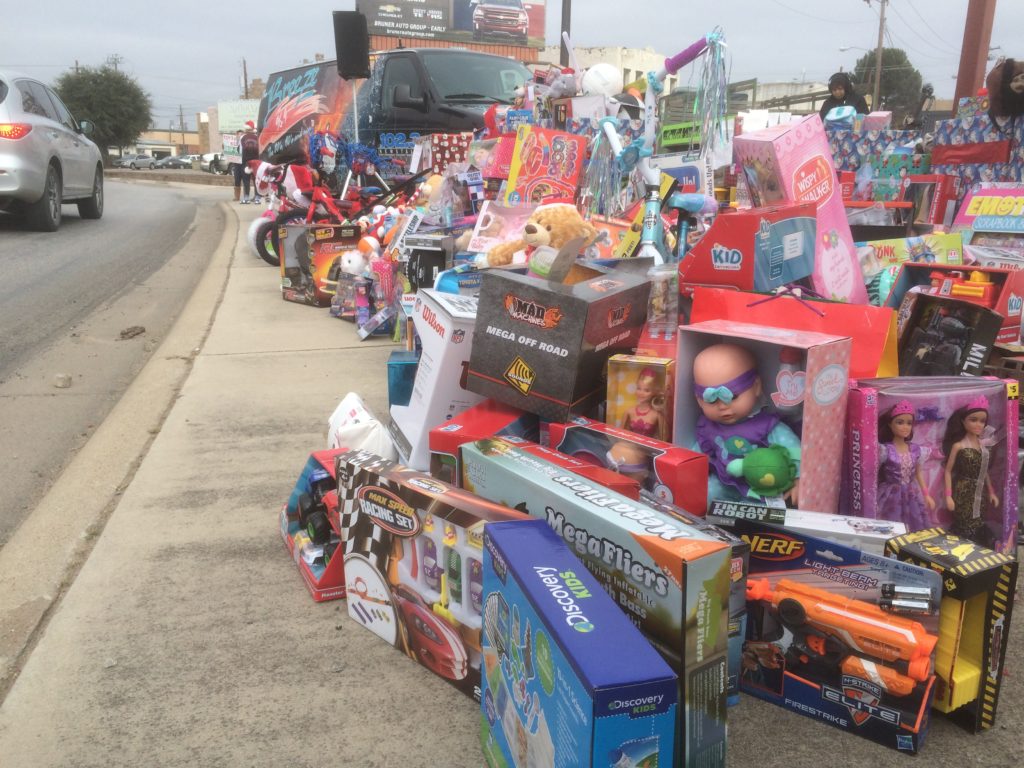 The pile grows.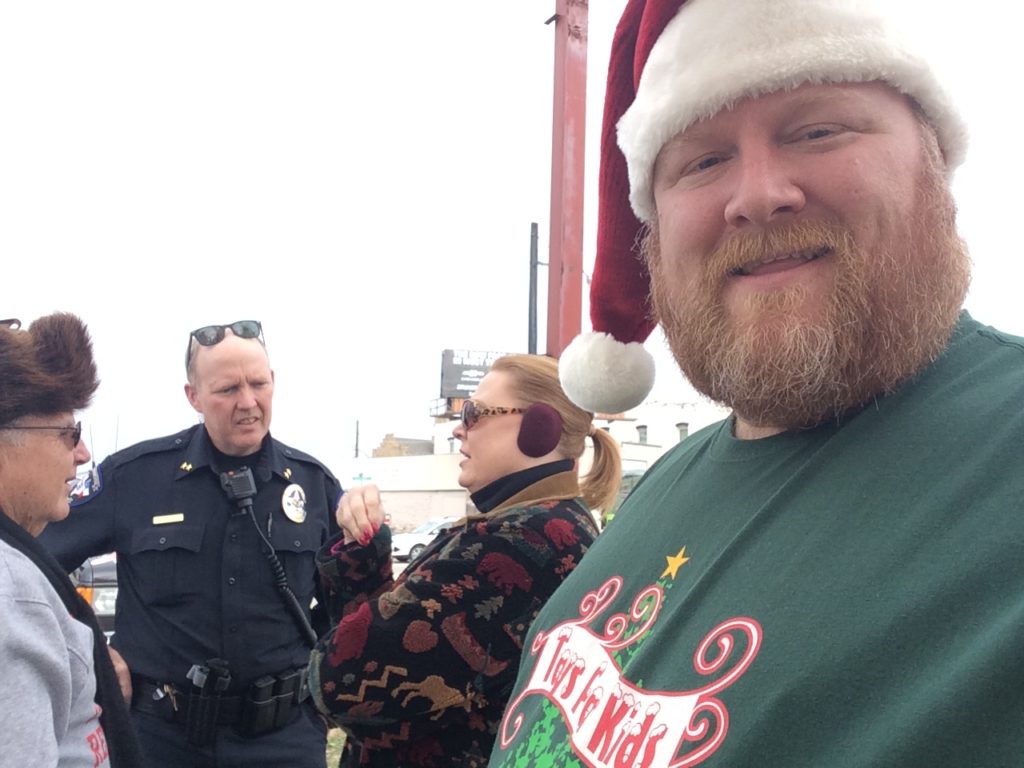 It's not a party 'til the cops come. LOL! Brownwood Police Chief Terry Nichols visited the toy drive, and made a very generous donation.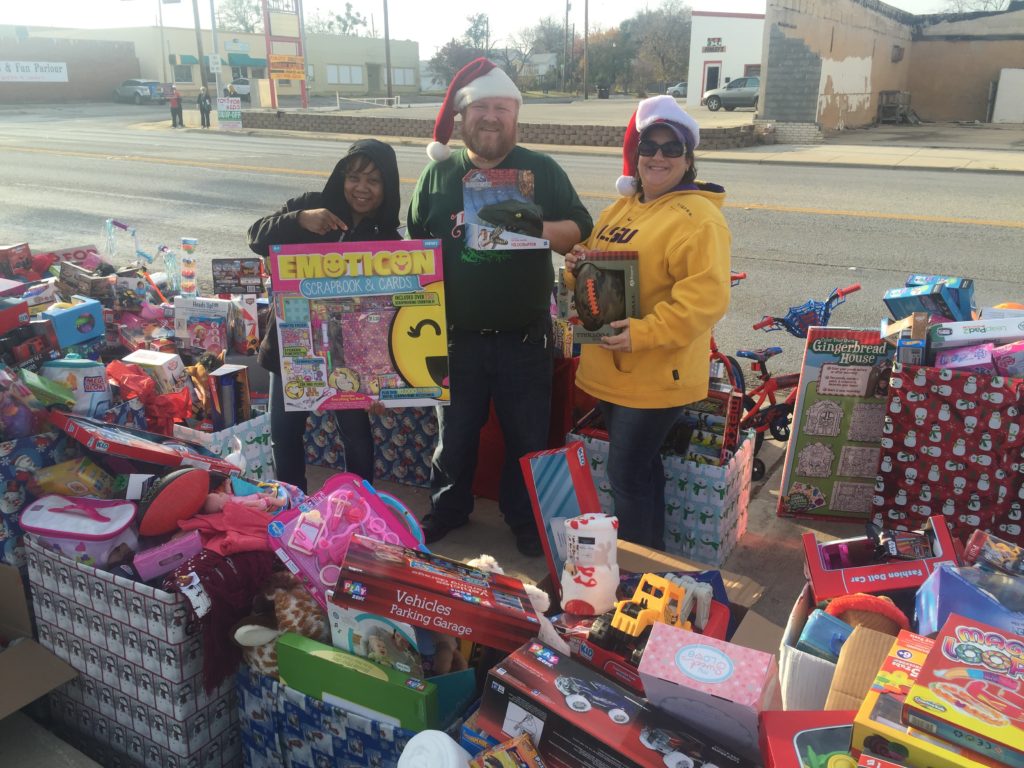 Amber, Leland and Meghan show off the toys collected.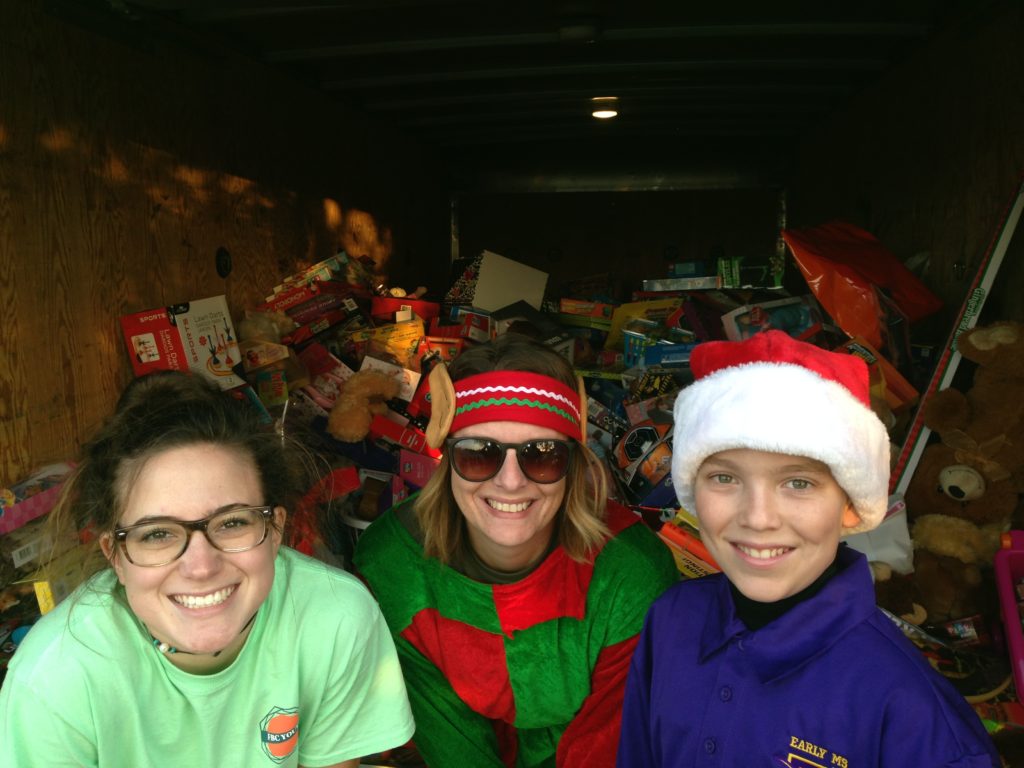 Loading the truck.
Once again, thank you Brown County for your support. Brian would have been proud.