Start your day with KXYL's Morning News…
KXYL's Morning News features J.R. Williams and Brownwood legend Larry Mathis.
Tune in every weekday morning from 6 a.m. to 9 a.m. as Larry delivers the news, explores important issues, and keep you fully informed with the area's most complete news, weather and sports reports every hour.
Larry is best known for his work as a local educator. He retired from Brownwood ISD after serving 30 years as a theatre arts teacher, speech teacher and debate coach. Larry's one-act play teams won numerous state championships, and his debate teams were also highly successful. Despite his background in public education, Larry dislikes teachers' unions, and is conservative. His insight comes from years of preparing young people to debate current issues.
Together, they keep Brownwood informed of what's going on in the world in a fun and humorous way. Plus, Larry provides weather and sports information. Tune in each morning from 6-9 on KXYL.
Miss a segment of the Morning News?
The Mike Gallagher Show is now live on News/Talk 102.3 from 9-11 a.m.!
Mike Gallagher began his broadcasting career in 1978 in Dayton, Ohio. Today, he is one of the most listened-to talk radio show hosts in America, recently having been ranked #10 on the Talkers Magazine "Heavy Hundred" list – the 100 most important talk radio hosts in America.
Prior to being launched into national syndication in 1998, Mike hosted the morning show on WABC-AM in New York City. Today, Talkers Magazine reports that his show is heard by over 3.75 million weekly listeners.
Besides his radio work, Mike is seen on Fox News Channel as an on-air contributor, frequently appearing on the cable news giant.
Rush Limbaugh, Weekdays from 11-2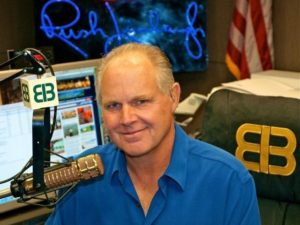 Rush Limbaugh, the "Doctor of Democracy," is known as the pioneer of AM radio. Limbaugh revolutionized the media and political landscape with his unprecedented combination of serious discussion of political, cultural and social issues along with satirical and biting humor, which parodies previously "untouchable" personalities and topics. His passion inspires millions of Americans to be the best they can be and keeps the country on course to a bright future.
On August 1, 1988, Rush launched his phenomenally successful radio broadcast, The Rush Limbaugh Show, into national syndication with 56 radio stations. Now, 28 years later, the show is heard on more than 600 stations by up to 20 million people each week and is the highest-rated national radio talk show in America. Rush was awarded the Marconi Radio Award for "Syndicated Radio Personality of the Year" by the National Association of Broadcasters in 1992, 1995, 2000, 2005, and 2014. He was inducted into the Radio Hall of Fame in 1993, the National Association of Broadcasters Hall of Fame in 1998, and the Hall of Famous Missourians in 2012.
Sean Hannity, Weekdays 2-5 pm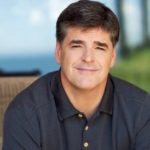 Listen to the Sean Hannity show every weekday from 2-5 p.m. Hannity offers conservative commentary on the news of the day, hard hitting interviews with conservative leaders and liberals, and has built one of the top syndicated radio shows in America.
The Going Home Show with Mark Cope, Weekdays 5-6 pm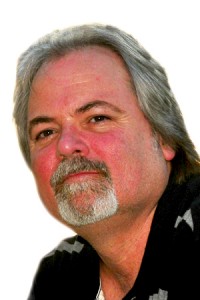 The Going Home Program is a magazine-styled radio show that covers a variety of topics ranging from current events to sports, music, entertainment, and most everything in between. Let host Mark Cope and the Going Home Program take you to your destination with news, weather, and a bevy of information to help top off your day. Heard weekdays from 5-6 p.m. on News/Talk 102.3 KXYL, 1240 AM, and streamed live on our website.
Dave Ramsey, Weekdays from 6-9 pm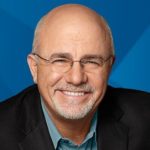 Dave started on one station in Nashville back in 1992 sharing practical answers for life's tough money questions. Word spread caller after caller, and so did the show. The Dave Ramsey Show is now on more than 575 stations from coast to coast and has more than 12 million total listeners. A lot has changed through the years, but Dave's practical advice on life and money has remained consistent.