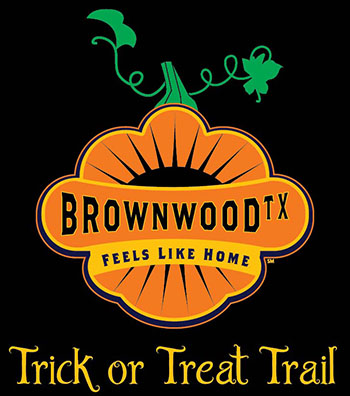 5th Annual Trick or Treat Trail Set for Monday, October 31st
KXYL and The Brownwood Area Chamber of Commerce have teamed up again this year to host the 5th Annual Trick or Treat Trail. This family friendly event will be held in the Depot Plaza area on Monday, October 31st from 5:00 PM to 7:00 PM.
Area businesses and organizations will offer candy, goodies, games and other fun activities free of charge to area residents.
Also included during the event will be a Halloween Costume Contest sponsored by Demand Staff. The contest will offer prizes in the categories of most creative costume, best couple costume , best family costume, best group costume, cutest baby costume and best children's costume. Entry forms for the costume contest are available at the Brownwood Area Chamber of Commerce – 600 E. Depot Street or online at BrownwoodChamber.org.
During the Trick or Treat Trail, a family-friendly movie will be shown in the Depot pavilion lawn sponsored by Affiliated Bank and Baird Brothers Express Car Wash.
Area businesses are encouraged to set up an activity booth during the Trick or Treat Trail to offer free games and candy to those in attendance.
For more information about the 5th Annual Trick or Treat Trail or to register for a booth space, call the Brownwood Area Chamber of Commerce at 325-646-9535 or Wendlee Broadcasting at 325-646-3535.
Listen to the Big Billy Kinder show Saturday mornings from 5-7am for your chance to win this Badboy lawnmower for a member of our local enforcement courtesy of Big Billy Kinder show and Newstalk 102.3 KXYL!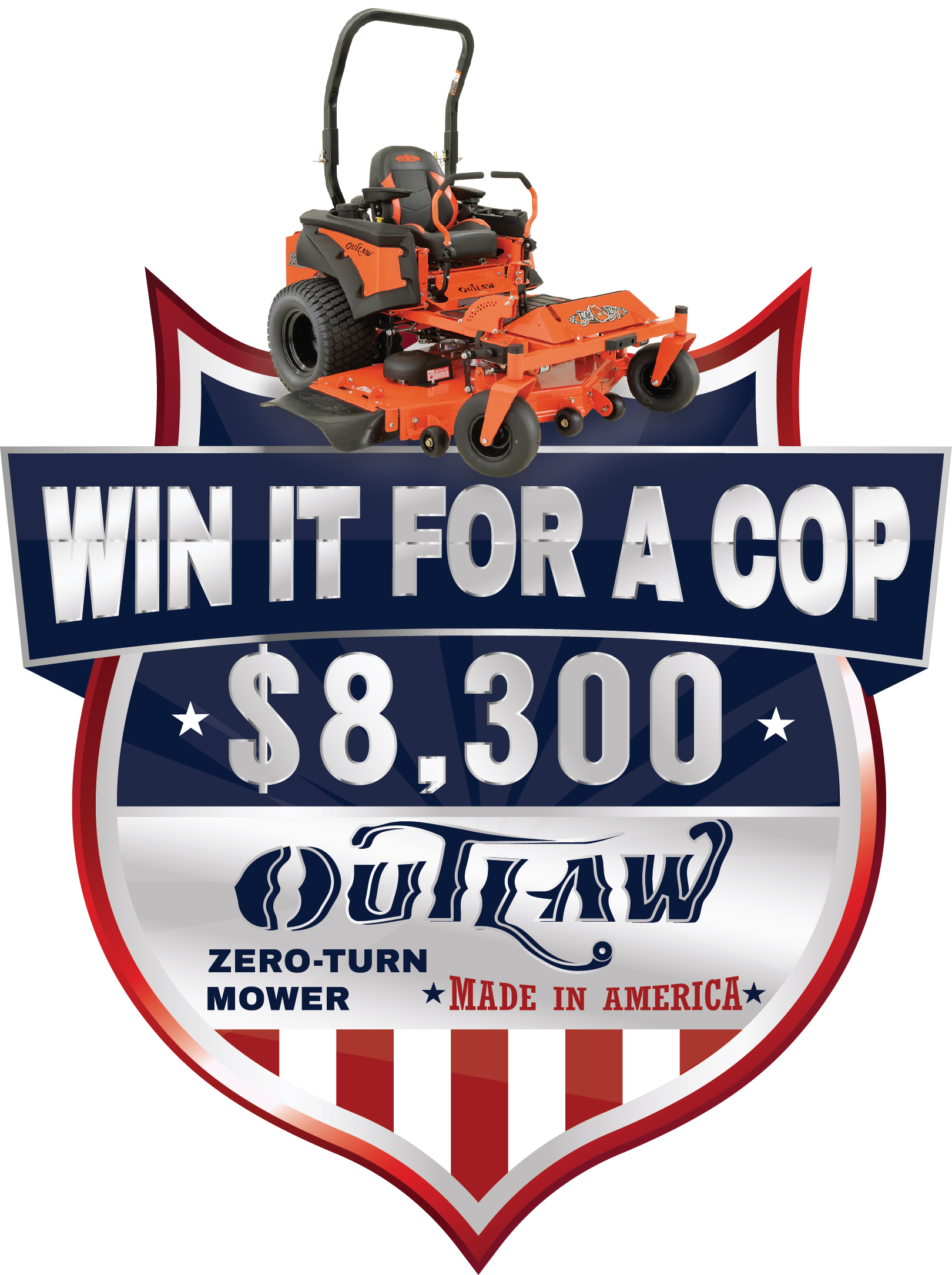 The Sectionhand Steakhouse steak in the game is back on Newstalk 102.3 and am 1240!  Listen each morning for your chance to call in and give us your score prediction for our game of the week!  If you win, you and a guest are off to The Sectionhand Steakhouse for 1 and a quarter pounds of sirloin steak plus 2 loaded baked potatoes and trips to the soup and salad bar for you and your guest!  Rusty and Misty are even going to throw in 2 large ice teas!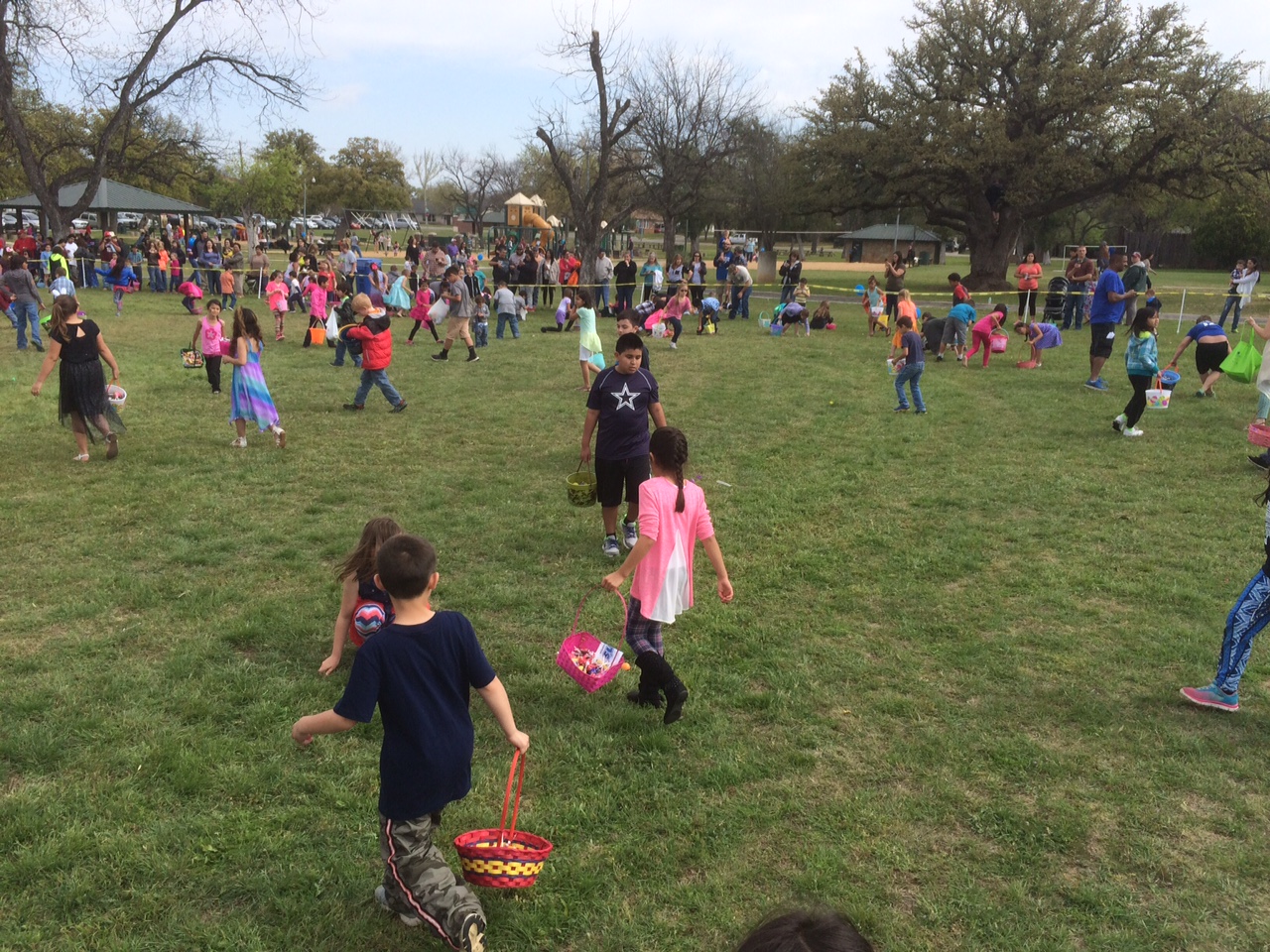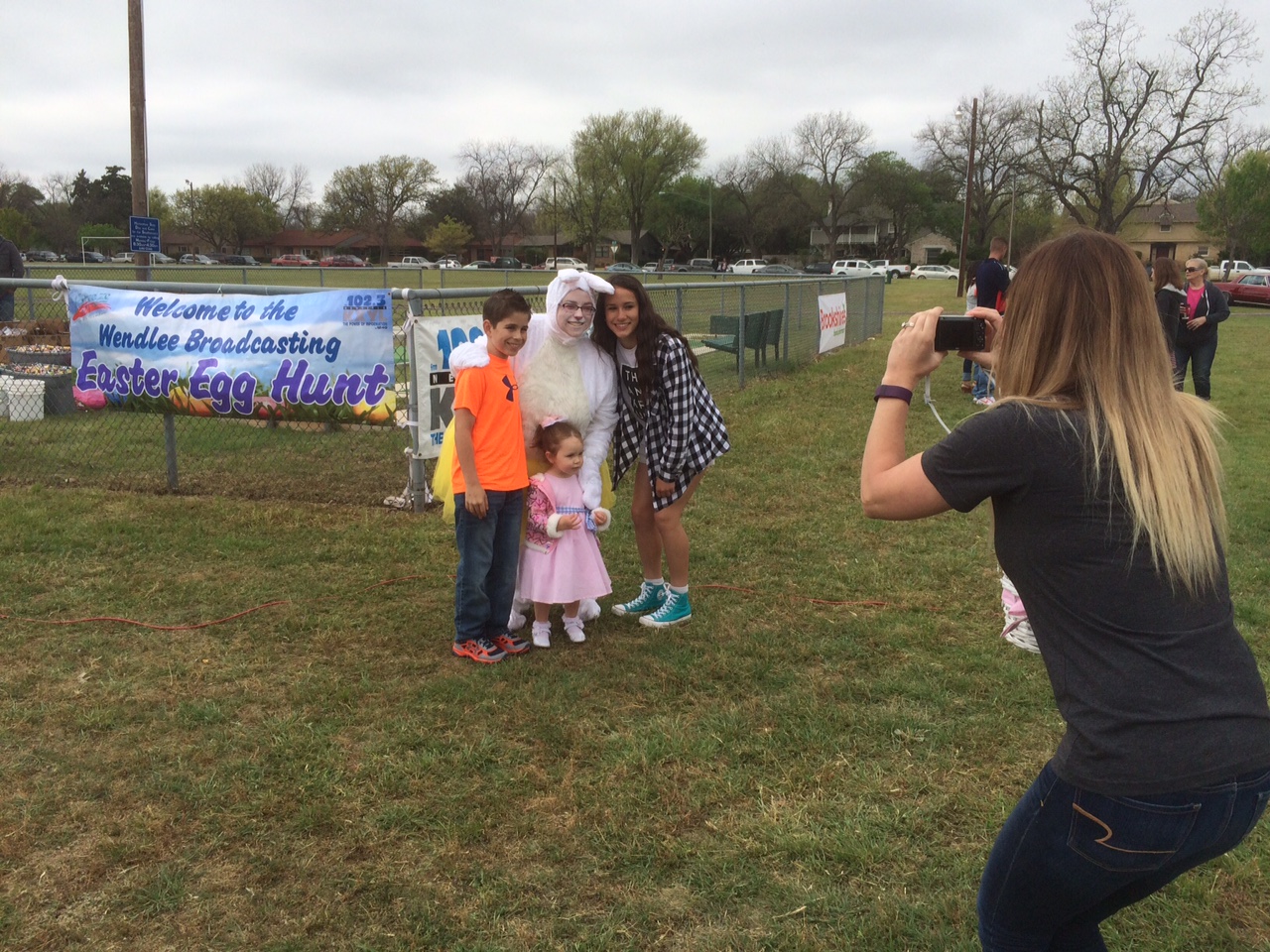 The Newstalk 102.3 8th annual Easter Egg Hunt was a huge success!  Thanks to all our sponsors who made it possible!  Including, Brookshires, Bruner Auto Group, Los Casadores, Bruner Toyota, Dr. Pepper, First Central Credit Union, Wildfire Truck Sales, Waldrop Construction, Dr. Goodwin DDS, Wildfire Tires and Customs, Ryan Construction, Guitar Veterinary SVCS, Sonic, Ranger College, Roberson Rent all and Chic Fil A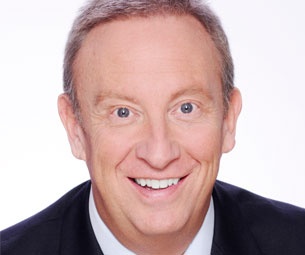 The Mike Gallagher Show is now live on newstalk 102.3 from 9-11!
Mike Gallagher began his broadcasting career in 1978 in Dayton, Ohio. Today, he is one of the most listened-to talk radio show hosts in America, recently having been ranked #10 on the Talkers Magazine "Heavy Hundred" list – the 100 most important talk radio hosts in America.
Prior to being launched into national syndication in 1998, Mike hosted the morning show on WABC-AM in New York City. Today, Talkers Magazine reports that his show is heard by over 3.75 million weekly listeners.
Besides his radio work, Mike is seen on Fox News Channel as an on-air contributor, frequently appearing on the cable news giant.
Wow!  This years annual KXYL Toy Drive was such a huge success!  Over $7500 dollars raised and more toys than we could count!  Thank you for helping us make sure that every child in Brown County has a great Christmas!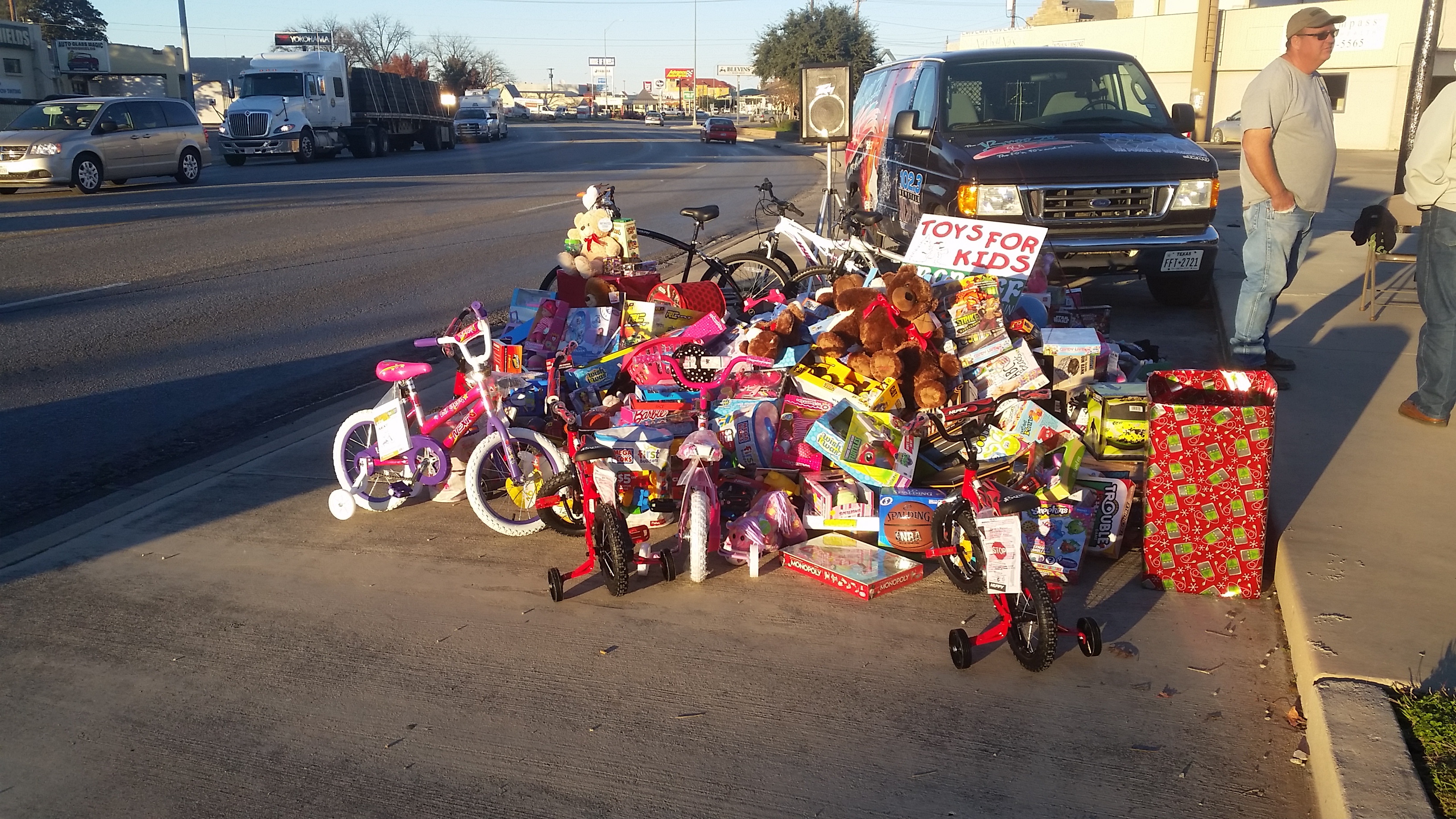 The KXYL Newstalk 102.3 4th annual trick or treat trail was huge!  Thanks to the Brownwood Area Chamber of Commerce and all the businesses that made it happen!
2015 annual Easter egg hunt!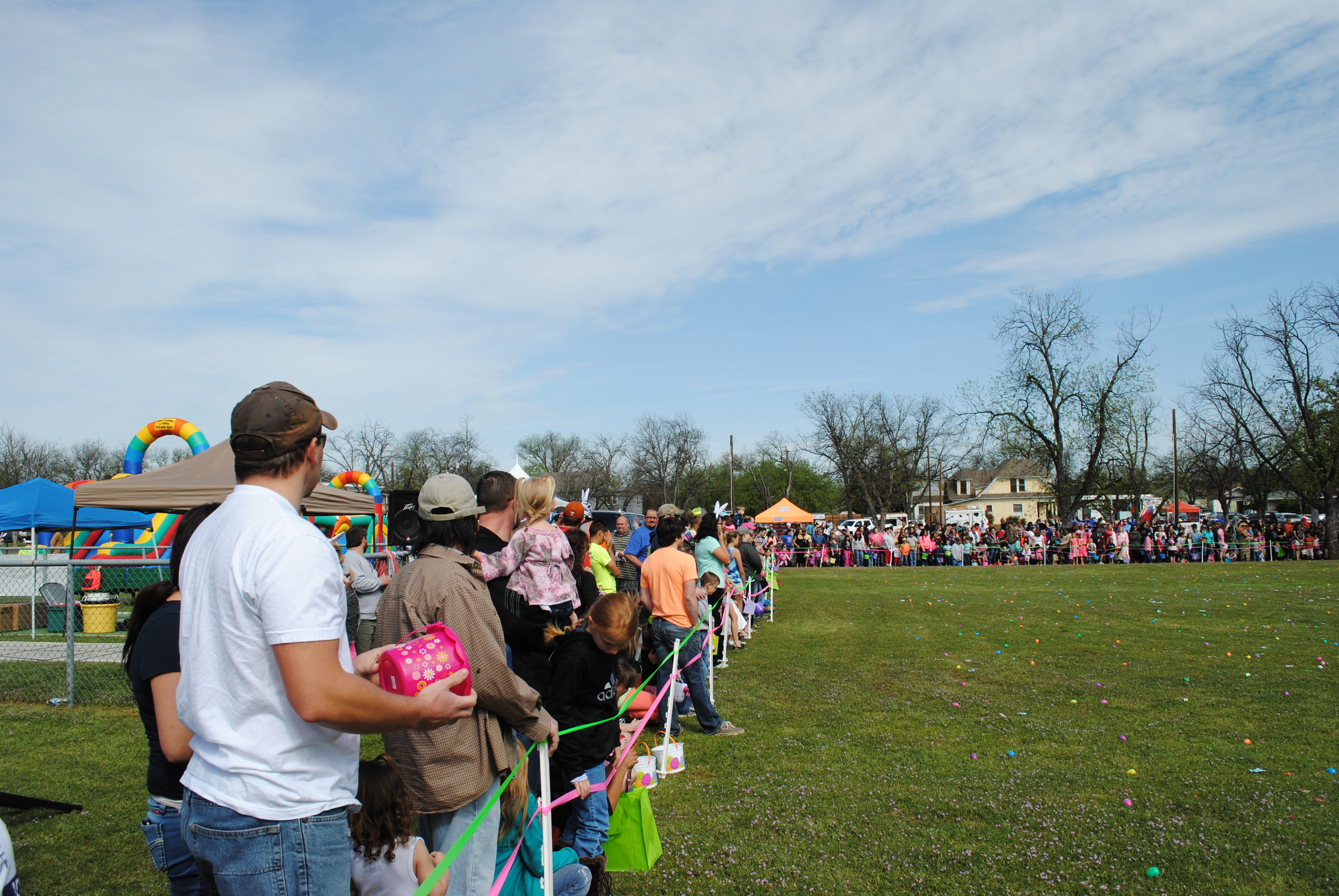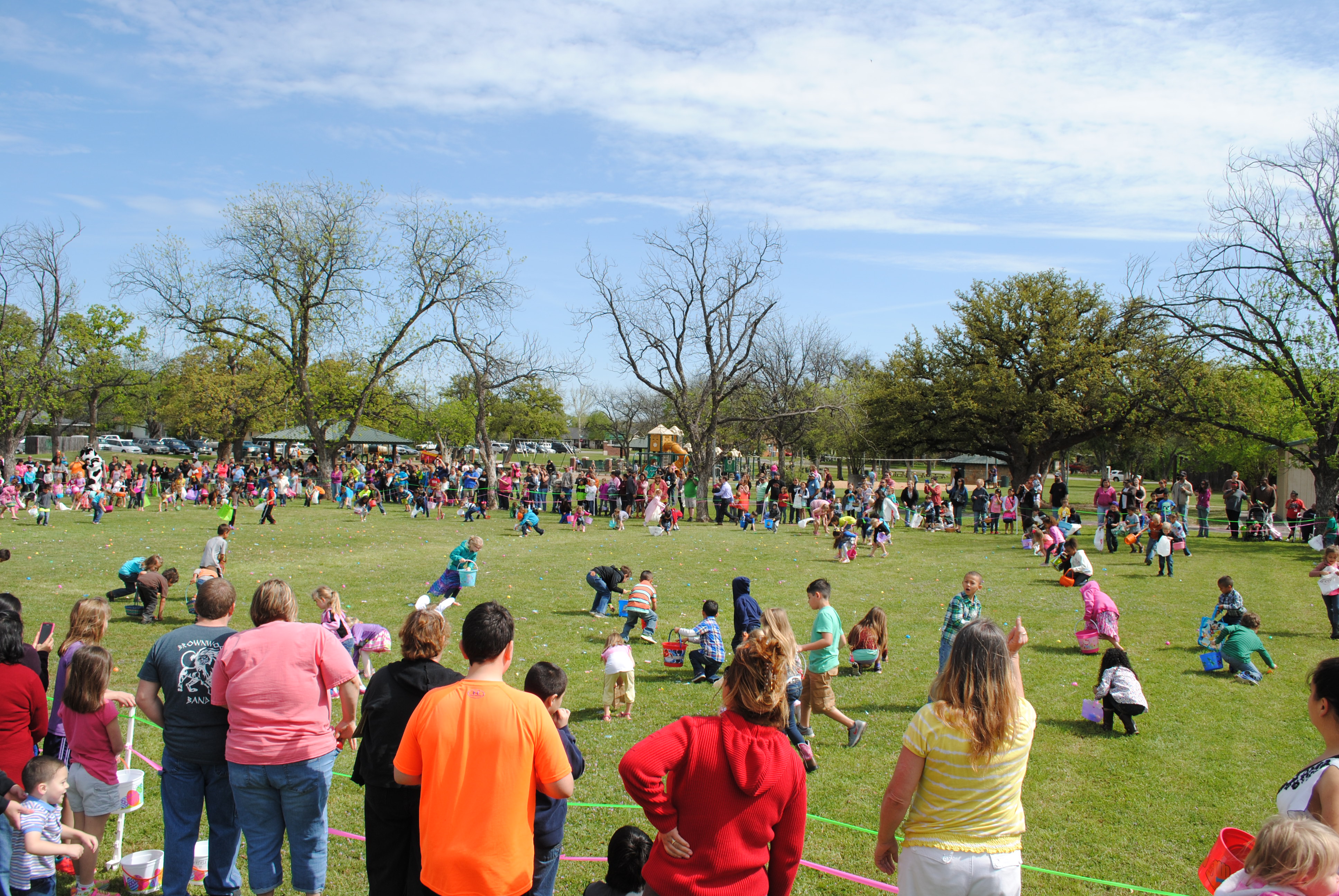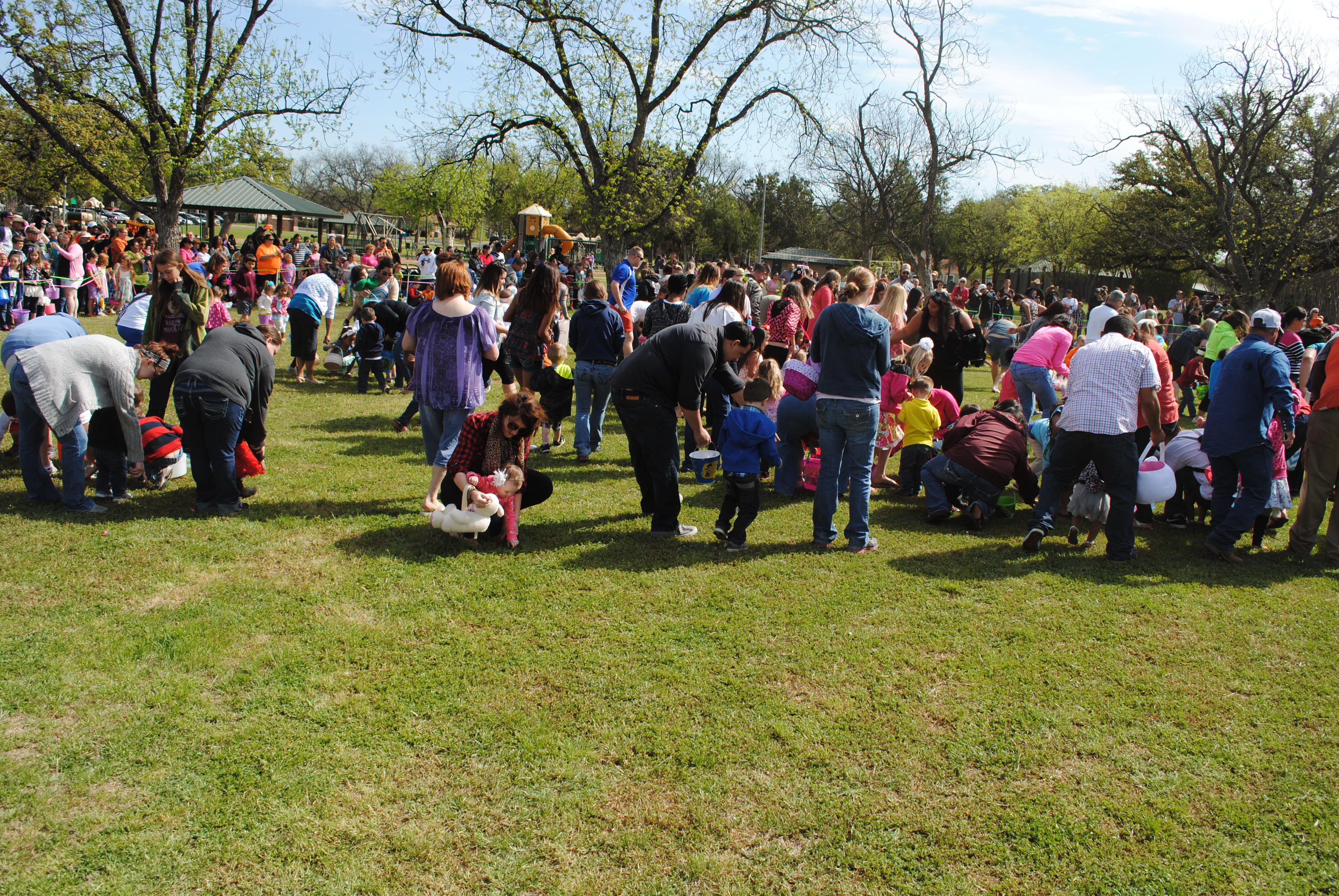 A TASTE OF HOME FOR OUR TROOPS 2015
Thank you central Texas!  Because of your generosity, the Girl Scouts of Central Texas will be shipping 189 cases of cookies to our troops!
We are now mobile!  Be sure to download the KXYL app for your iphone or android device and take your favorite radio station with you, wherever you go!
3RD ANNUAL TRICK OR TREAT TRAIL WAS HUGE AGAIN!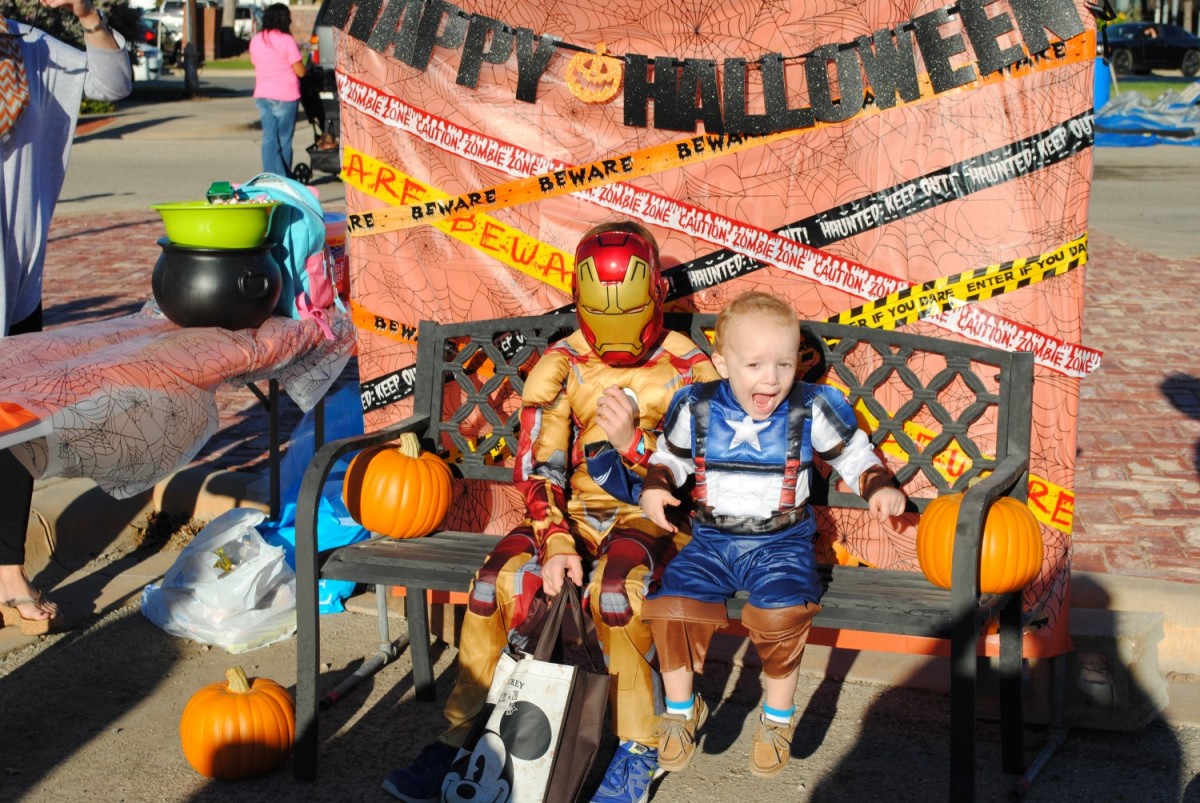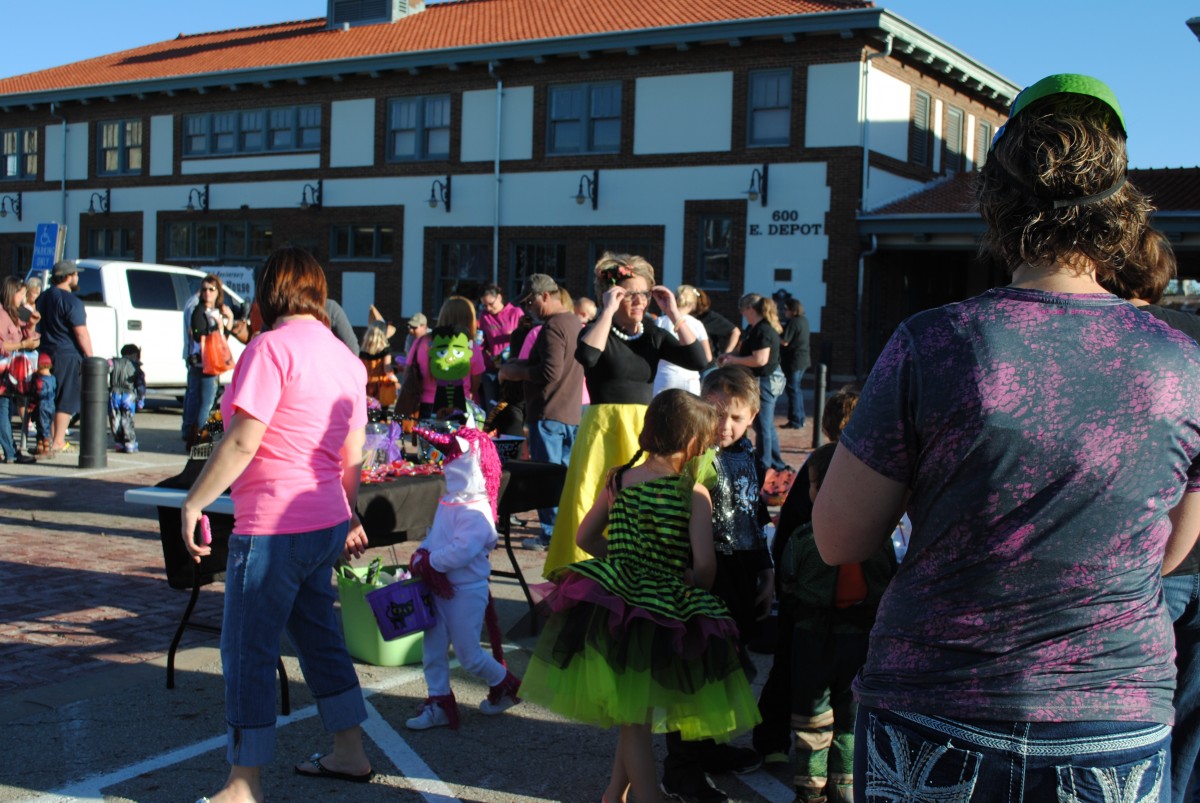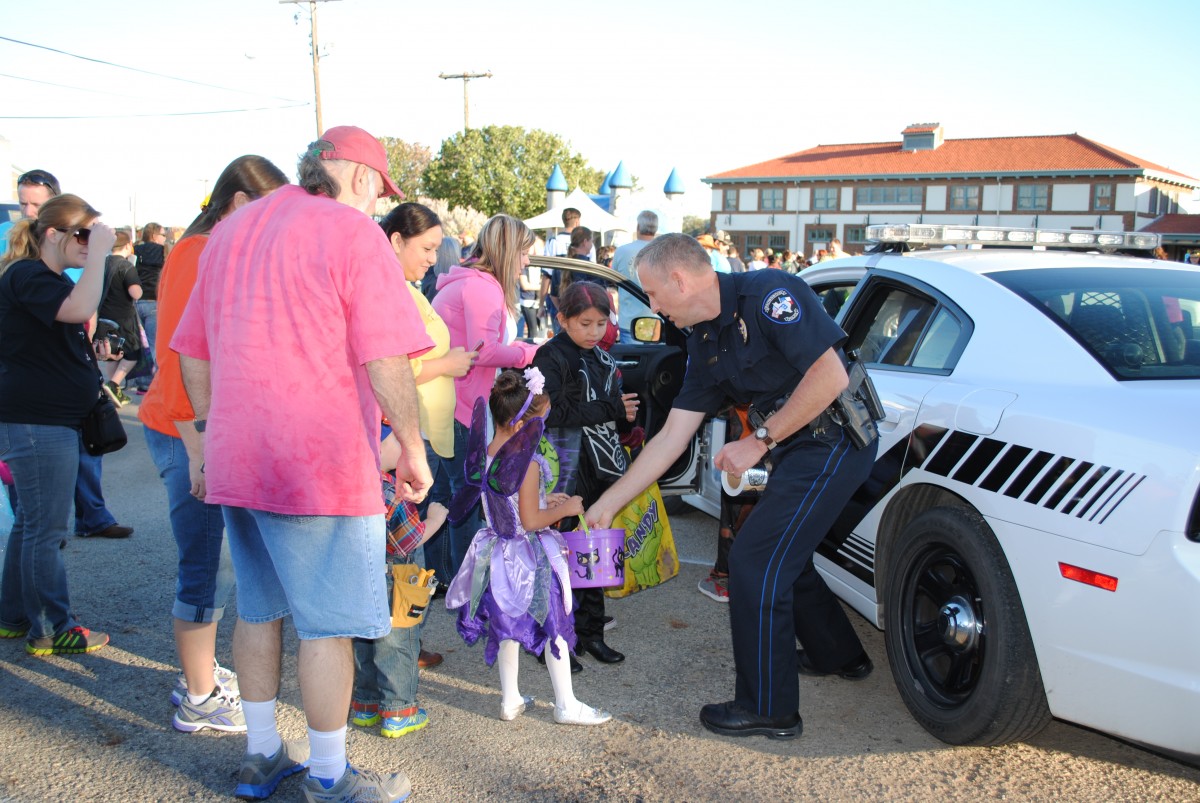 Join Brian and Leland every weekday morning from 6 – 9am for all the latest local, state and national news…plus lots of fun.  Join the program by calling in at 325-646-1055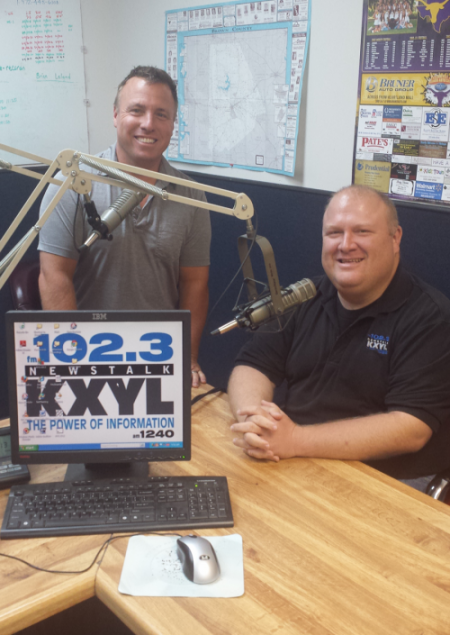 WOW!  Thanks to EVERYONE who came out for the 6th annual Wendlee Broadcasting Easter egg hunt and candy throw down!