Midlothian Woman Faces Multiple Charges Following Police Chase in Brownwood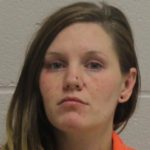 A Midlothian woman faces charges of DWI, evading arrest and aggravated assault against a public servant following a police chase in Brownwood Thursday. Police reports state that 26 year old Amber Elaine White was arrested following the vehicle pursuit, which ended after her vehicle gave out on East Commerce St. The aggravated assault charge came on allegations that she nearly hit two police officers with her vehicle.
Early City Manager Tony Aaron Discusses Local Economy, Economic Development
Early City Administrator Tony Aaron says the city is weathering the retail storm well.
"We're overall through the year down 2-3 percent, which is not bad in the scheme of things," he said. "We've received a one-time collection which has helped. We're cautiously optimistic, but we're cautious."
Aaron said business activity in Early has held steady, but the city is bracing for the closure of the JC Penney's.
"We've had some new businesses come online that have brought our sales tax up, and we haven't experienced a lot of losses in business, yet," Aaron said. "We're anticipating the JC Penney's shutdown, and we'll lose some revenue there.
"But that's something we've been anticipating for a while, so we haven't put it in projects that would have to be cut. It's been in our reserve."
Aaron said the city has been communicating with the Heartland Mall about ideas for redevelopment and attracting new businesses.
COLUMN: State Sen. Buckingham Files Bill Requiring Budget Transparency
By State Sen. Dr. Dawn Buckingham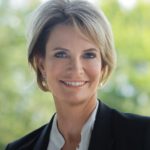 I often hear people say that government should be run more like a business. Or, that state budgeting procedures should be more like the process most Texans use to make sure they're not spending beyond their means.
You identify all the bills or spending categories you have, add up your paycheck and any other available income and then you start subtracting to make sure your family is able to make ends meet. Hopefully, when you're finished you will also have a little left over for saving, like a emergency or "rainy day" fund.
It's a simple process, but what if you didn't know whether you needed to budget for "car repairs" or "school expenses" or dozens of other potential spending requirements? In other words, at one time you may have needed to spend money on something but now you're not sure whether you need to or not. Or, even worse, maybe you are budgeting money for one purpose but spending it for something completely different.
That's the situation I believe is facing most, if not all, state agencies in Texas. But truthfully, no one really knows.
In other words, there's no easy way to identify which programs or functions are being required by law – but not being carried out because there's no money budgeted to pay for them. Not necessarily because they weren't good programs or even needed when lawmakers required them but because they have since become lower priorities, or unneeded, due to constantly changing demands and state priorities.
That's why I filed Senate Bill 1831 which will require state agencies to identify and report these programs to the Texas Comptroller. The Comptroller will compile this information and submit a report no later than December 31 to the legislature identifying required programs that aren't currently being funded – or perhaps are being funded in an alternate manner.
I believe this will increase transparency in state budgeting and better help citizens understand how their hard-earned tax dollars are being spent. It will also provide a blueprint for potential future legislative changes to eliminate unfunded, inactive programs thus reducing the size of government overall.
Texas Public Policy Foundation Economist Dr. Vance Ginn recently testified on this legislation before the Senate Finance Committee stating, "This will be a valuable step in providing insight on which programs should be eliminated, reduced, or increased so government is more accountable to taxpayers."

As you may know, throughout my campaign to become your District 24 Senator I said I wanted to put government on a diet and reduce wasteful spending. This is one step towards achieving that goal and I hope you will encourage other lawmakers to support it.
Zephyr ISD Approves New Turf for Football Stadium
The Zephyr ISD school board approved the purchase of new artificial turf for the football stadium at a cost of $483,100, according to a report by K-Texas television. The current turf at the football stadium was deemed unsafe for play prior to last football season, a determination that sparked a lawsuit with the company that installed the turf. Last season, Zephyr had to play their home games at neighboring stadiums. The new turf is expected to be installed prior to the upcoming football season.
Early Voting for Local Elections Wraps Up Friday
Early voting wraps up Friday for local municipal and school board elections. In the Early municipal election, incumbent Mayor Dr. Robert Mangrum faces challengers Sean Fulton and Frankie Wilder. In the Early City Council race, incumbent Councilman Joel Johnson is in a four-way race for two seats with challengers Amy Beam, Noah Williams and Travis Eoff.
In the Bangs municipal election, incumbent Mayor Eric Bishop faces a challenge from Carrol Wells. Danny Marney, Waymond Sheppard and Marisa Craddock are uncontested for city council seats.
CCM Artist to Raise Funds for World Missions in Concert at Brownwood Country Club
Dove Award Winning Christian Artist Dallas Holm will perform at the Brownwood Country Club Tuesday, May 2, and the Myrtle Wilks Community Center in Cisco next Thursday, May 4, to raise funds and awareness of the mission efforts of the GlobeLink Foundation. Danny Jaynes discusses the foundation's work around the world.
"We have been so blessed. We have purchased land and built a community center in Myanmar, rebuilt 480 homes after a tsunami, and helped put in schools in Thailand after a tsunami there," Jaynes said.
Tickets for Holm's concert are on sale locally at Apollo Computers on Early Blvd., and online at https://www.globelinkfoundation.net/
Free Kids' Health Fair Slated for Saturday
The Brownwood/Brown County Health Department will hold a kids' health fair from 10 a.m. to 2 p.m. Saturday at the Depot Center in Downtown Brownwood. The event will feature games, prizes, face painting, and a bounce house, all free of charge. The event caps off the health department's observance of National Infant Immunization Week.
Lyric Sets Audition Dates for "Oliver"
Auditions for adult roles for the Lyric's summer musical, "Oliver," will be held at 1 pm Saturday, May 6, at the Lyric Theatre in downtown Brownwood. Auditions for children's roles in the production will be held at 1:30 Sunday, May 7. Oliver will be the Lyric's summer musical, and will be performed July 7-9 and 14-16. In the meantime, the Lyric is preparing to perform "Shut and Bar the Door," and "The Toby Show" which will be performed May 19-28.
Dinner and a Concert Set for May 15 at the Coliseum
The Brownwood ISD Bands will perform at the annual Dinner and A Concert event from 5:30-7 p.m. Monday, May 15, at the Brownwood Coliseum. Assistant Band Director Lesley Lambert tells us about the performance…
"We're going to have the bands there from 6th grade all the way up to the high school," she said. "The Jazz Band will perform. They're really doing some great things this year.
Dinner will consist of fresh grilled burgers and sides. Presale tickets are available by calling the Brownwood High School band hall at 325-646-9549.
VE Day Observance Set
The VFW Post 3278 will lead the Victory in Europe Day Observance at 11:30 a.m. Monday, May 8, at the Central Texas Veterans Memorial just off Crockett Drive in Brownwood. Those wishing to help set up the service can show up at 10:45 a.m. that day.
HPU student and faculty member present at Texas Academy of Science meeting
 BROWNWOOD – April 28, 2017 – A student representative and a faculty member from Howard Payne University's School of Science and Mathematics presented recently at the 2017 Texas Academy of Science meeting at the University of Mary Hardin-Baylor in Belton.
Justin Hughes, freshman engineering science major from Llano, presented preliminary results on his work into chemical thermodynamics with a presentation titled "Heats of Combustion of Natural and Artificial Sweeteners."
Dr. Derek L. Smith, associate professor of physical science and head of the chemistry program, sponsored the trip to the meeting and provided academic guidance to Hughes.
"Mr. Hughes performed superlatively and represented us well despite the fact that he has completed only one semester in chemistry," said Dr. Smith. "Other faculty members in attendance at the session and his university peers were equally impressed with his very confident presentation."
At the same meeting Dr. Smith delivered a presentation titled "Public-Private Partnerships in Science Education" to a group concerned with science education. The presentation was based on Dr. Smith's recent experience with securing funding for student research projects from private business owners in the region.
"I enjoy very good relationships with some successful small-business owners, and I impressed upon them the benefit of contributing to science education by sponsoring my students' research," said Dr. Smith. "The educators and administrators in attendance were particularly receptive to the novelty of framing the proposal phase of the projects as a pitch to investors, as in the popular television program 'Shark Tank.'"
Dr. Smith plans to expand this initiative by contacting other local small businesses and even corporations that may be willing to invest into academic research programs.
For more information, contact HPU's School of Science and Mathematics at 325-649-8400.
Applications are still being accepted for the fall 2017 semester at Howard Payne University. HPU offers a variety of financial aid options. For more information about HPU, contact HPU's Office of Admission at 325-649-8020 or by e-mail at enroll@hputx.edu.
TxDOT Launches Motorcycle Safety Campaign
In an effort to curb an increase in motorcycle fatalities on Texas roads, the Texas Department of Transportation is launching its "Share the Road: Look Twice for Motorcycles" campaign as part of Motorcycle Safety Awareness Month in May. The campaign implores drivers to watch closely for motorcycles, especially at intersections and when changing lanes.
"Part of our responsibility as motorists is to always be aware of other vehicles on the road and to give them plenty of space," said TxDOT Executive Director James Bass. "Motorcycles are particularly vulnerable because they can be difficult to see and don't have the standard safety features found in cars and trucks. On a motorcycle, even a relatively minor collision can be fatal, so we're urging drivers to please keep an eye out for their fellow motorists."
Motorcyclists are nearly 5 times more likely to be injured and 29 times more likely to be killed in a crash than car or truck occupants.[i] More than half (54 percent) of fatal motorcycle crashes result from a collision with a car or truck.[ii]From 2015 to 2016, Texas motorcycle fatalities increased from 464 to 493 (6 percent), and crashes resulting in seriously injured motorcyclists increased from 1,902 to 2,006 (5 percent). The summer months have the highest incidences of motorcycle crashes.[iii] TxDOT's "Share the Road: Look Twice for Motorcycles" campaign reminds drivers to:
Always use turn signals.
Give motorcycles plenty of space and don't follow too closely.
Check mirrors before changing lanes.
Give motorcyclists a full lane.
This year's "Share the Road: Look Twice for Motorcycles" campaign will conduct outreach events inviting visitors to participate in activities that highlight motorcycle safety. Campaign tour stops are:
April 29 – San Antonio
April 30 – Houston
May 6 – Waco
May 18 – El Paso
May 27 – Dallas
To learn more about the campaign, visit LookTwiceTexas.com or visit TxDOT's website at txdot.gov. You can also follow us on Facebook at facebook.com/TxDOT and on Twitter at twitter.com/txdot.