http://wendleebroadcasting.com/658/
3RD ANNUAL TRICK OR TREAT TRAIL IS BACK!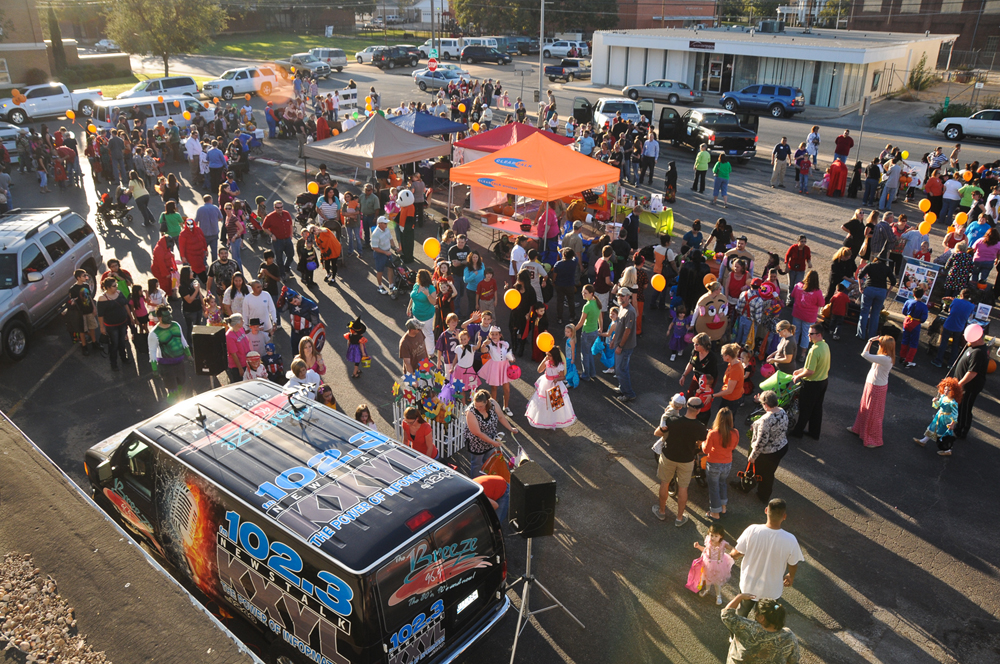 …and bigger!  So big in fact that we have moved to the Brownwood Area Chamber of commerce parking lot.  Halloween night from 5-7pm, your kids will have a safe place to trick or treat and play some great games!
A STEAK IN THE GAME!
Love football?  Love steak fajitas or steak ranchero from Mi Familia?!  It's time to put a "steak in the game!"  Listen each weekday morning as Ben Cox announces the game of the week.  When prompted, call in  your score prediction.  *If you guess the score you will win your choice of steak fajitas for two or steak rancheros for two at Mi Familia!
*If more than one person guesses the score, we will do a blind drawing among those correct predictions.  If no one guesses the correct score we will add up the actual score of the game ie… (14+7=21 total points)  the person with the closest total score will win.  If there is a tie, we will conduct a blind drawing to select a winner.
We are now mobile!  Be sure to download the KQBZ app for your iphone or android device and take your favorite radio station with you, wherever you go!