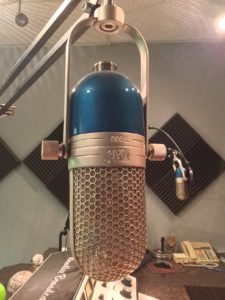 Wendlee Broadcasting is the leading broadcast media company in Brown County. We proudly serve the local area with three top-tier stations, The Breeze 96.9, News/Talk 102.3 KXYL, and KSTA 1000 AM.
Our service to the local community includes in-depth news and weather, top-notch programming, and special events like the annual Easter Egg Hunt, and the Trick or Treat Trail.
The Breeze 96.9 KQBZ is a hit music station that targets adults 25-54. In 2016, Nielsen reported that The Breeze was the top-listened to station among adults in that demographic.
News/Talk 102.3 KXYL targets adults ages 35 and over. It is home to the Rush Limbaugh show, Sean Hannity, Mike Gallagher, Dave Ramsey, as well as the KXYL Morning News, and the Going Home Show. In 2016, Nielson reported that KXYL is the second-most listened to station among adults ages 25-54.
KSTA 1000 AM serves the cities of Coleman and Santa Anna in Coleman County. It's classic country music format attracts adult listeners, and the local information offered on the morning show is a hit among Coleman County listeners. In 2016, Nielsen reported that KSTA was the most-listened to station in Coleman County.
These stations are programmed to reach a large audience of qualified buyers for our advertisers. To find out how these stations can help you reach potential customers, promote your event, or raise awareness for your cause, call (325) 646-3535.